Whether you are just starting out marketing online, or have been trying for a while, you probably know that things can get very confusing, very fast.  Don't take on too much at once.  Watch the video to find out exactly what you should  be doing in the first two weeks of your business.
Start adding friends to both accounts. About 20 new friends a day. Don't do too many at once or this may cause your account to get locked.
 Join the Magnetic Sponsoring community.  Start by filling out your information to receive 7 free videos. Watch these videos.  Next purchase Magnetic Sponsoring. Magnetic Sponsoring is the internet/network marketer's bible.  It short and powerful. Read it within the next 3 days. Click the image below for instant access to the free videos.
 Start building relationships (non business) with your social media friends. Comment on their posts, "like" their articles, share your personal life, opposed to promoting your business. That is what everyone is doing. People have stopped listening. I know you want to hurry and get everyone on board with your business but I promise you, it will take longer if you don't first take the time to make relationships with your network.
 Start contemplating your 'niche'.  Online, it is better to target a smaller audience opposed to a broad sweeping marketing campaign. Don't believe me? Check this out ==> Make Money, Go Small
Next, think about your niche. Who are you trying to target?  What are their problems? How can you fix them?  What are their dreams? How can you help them? Write your answers down. You will refer to this often, until you know it by heart.
 This is a real business and will take money.  You must pay with your time or your money to succeed in this industry.  Don't believe anyone who tries to tell you differently.  Even if you are doing all 'free marketing' techniques, there are still costs associated with growing a business. Create a budget for your business.  Figure out how much money you can spend on your business each month. A starving person will not thrive in business, but a starving business will not thrive either. Find a balance between your life expenses and your business expenses.
  Likewise, you need develop a routine work schedule for your business. That might mean giving up your late night sitcoms or lazy sundays.   If you don't sacrifice the time needed for your business to grow…. it won't.  Write out a business work schedule that you can stick to, don't set yourself up for failure.
If you are serious about making a living through the internet you absolutely need a marketing system. I use My Lead System Pro.  This is a great system for both beginners and advance marketers.  There are other good systems out there, but i do not support them in my coaching calls.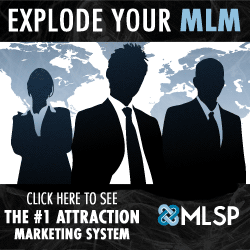 Depending on your available time, this should take you anywhere from 1 to 2 weeks. Don't procrastinate getting all these details finalized. The sooner the tedious work is finished, the sooner you can start making money. Fill out the form below to get 2 free one -on-one coaching session to help you get started with your business. If you like this article, please leave a comment.